DJ at the Pool, Elvis, and Karaoke: 1-7 pm
Enjoy the sounds and songs of Elvis while you are poolside. Feeling the grove and energy of the King of Rock-N-Roll? Jump and get involved with the fun of karaoke. Your family and friends will be smiling, taking photos, and sharing the videos for years to come.
Saturday and Sunday of Memorial Day Weekend
Drown out the sounds of the kids screaming and having fun with some good old fashion poolside music from a professional DJ. Bring your sun block because the fun will consume you and you will lose track of time. memorial Day Weekend poolside at our campground is surely the relaxation, fun and time away from everyday life that you deserve.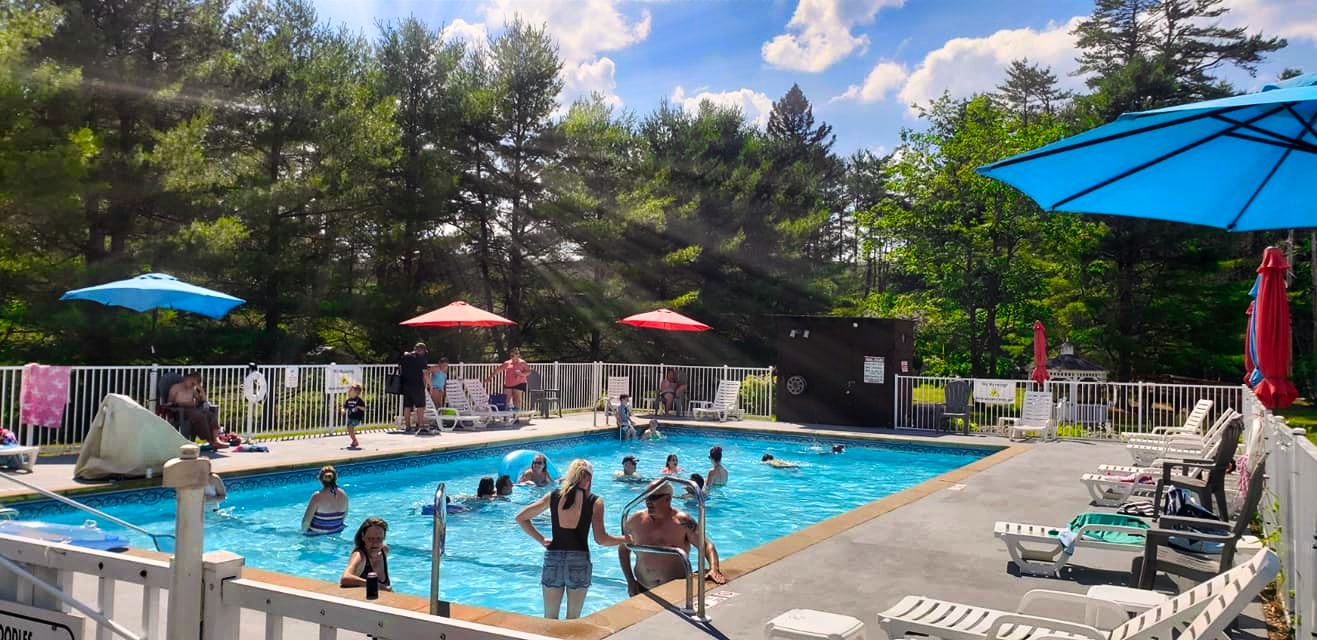 July 4th

weekend: Saturday and Sunday
Celebrate the 4th of July at our clean, inground pool while the DJ plays music. Dance, tap your toes or just lay back and relax. Either way the experience is surely one you, family and friends will enjoy and remember for years to come.
Rest of the Summer

on Saturdays
Saturday morning comes. You get your coffee, enjoy the morning at camo in the woods. After a relaxing breakfast the sun begins to warm up the Adirondacks and our campground near Lake George. If your plans are to stay at the campground for the day, rest assure, we have everything you need to enjoy your Saturday away from home. The music will be playing by our professional DJ once the pool opens and the water is certainly clean, warm and ready for you to enjoy.
Labor Day

Weekend:

Saturday and Sunday
Again, a longer weekend so we will be catering to your needs by having the DJ, music, fun and relaxation ready on Saturday and Sunday.
*Subject to change, as well as DJ's presence at the campground.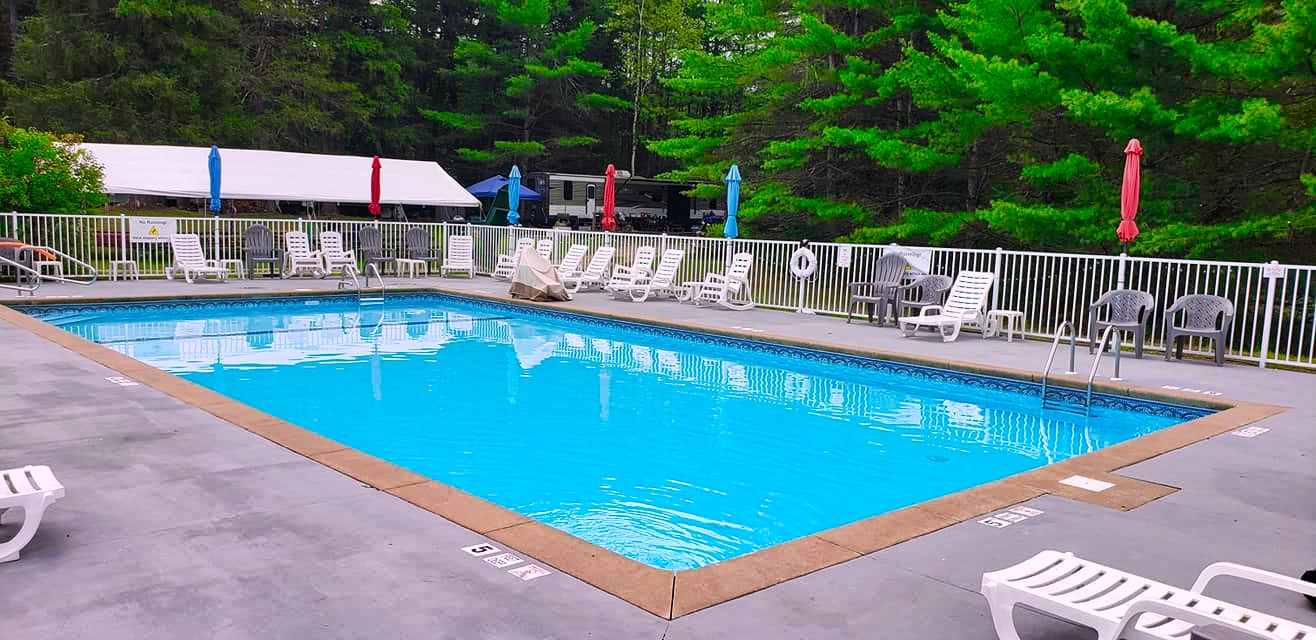 Come and enjoy the Fun!