Schroon River is a popular destination for lazy river tubing
In the Adirondack Mountains of New York, the Schroon River is a perfect spot for some laid-back river tubing. Fun and relaxing, lazy river tubing entails floating on an inner tube or other inflatable equipment along a slow-moving river.
The Schroon River has a positive reputation due to its calm waters, picturesque scenery, and plenty of species. Many local businesses provide river tubing excursions, complete with tube and gear rentals. Several of these outfitters offer transportation to and from the river, in addition to giving out safety tips and other pertinent information to their tubing customers.
It's crucial to keep safety in mind at all times while tubing on the Schroon River, despite the fact that it's a lot of fun. Always observe the outfitter's safety instructions, including always wearing a life jacket and keeping an eye out for floating debris like boulders and tree limbs. It's also crucial to be eco-conscious and leave no waste behind, as well as refrain from damaging the landscape.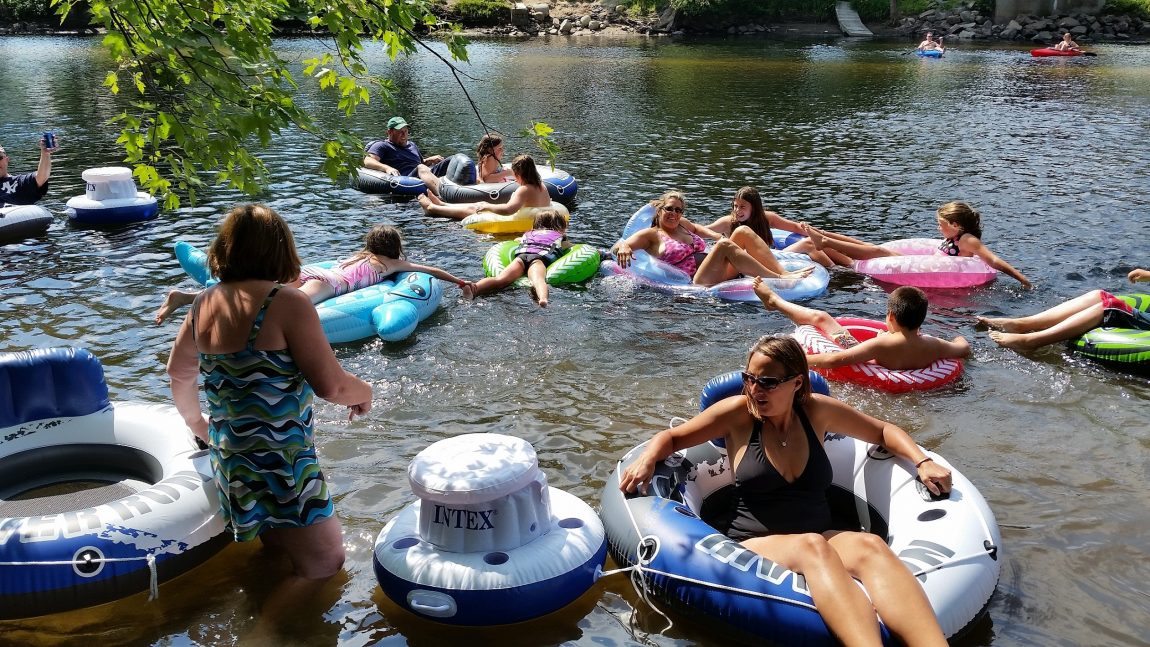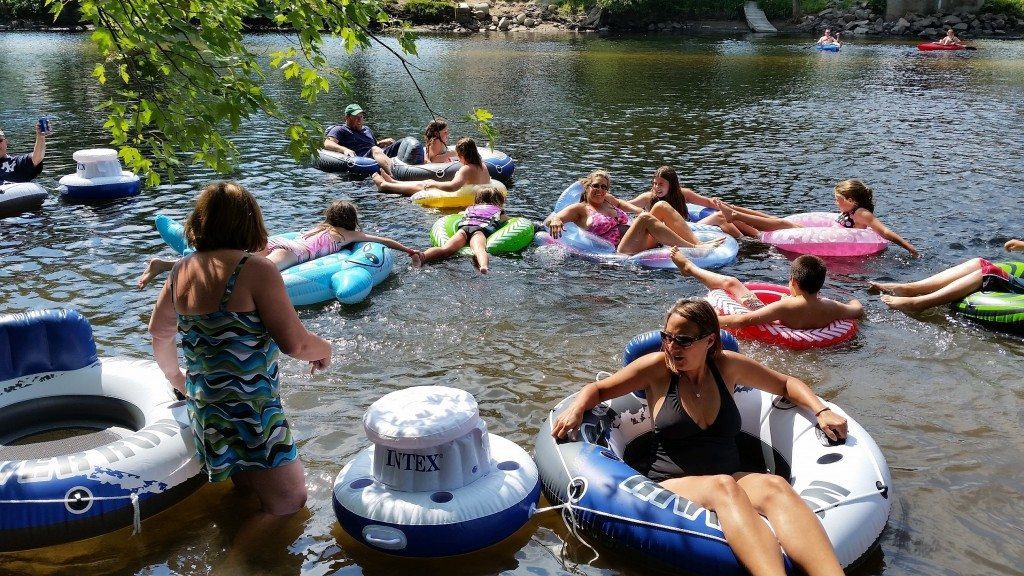 Authentic lazy river tubing doesn't get any better than on the scenic Schroon River at Warrensburg Travel ParkLazy river tubing on the Schroon River can be a great family-friendly activity for a summer day. The river's gentle currents and scenic surroundings make for a fun and relaxing experience for both kids and adults.
To ensure a safe and enjoyable tubing trip for the whole family, there are a few things to keep in mind:
Choose a reputable outfitter: There are several local outfitters that offer tubing trips on the Schroon River. Look for an outfitter with a good reputation, and check reviews and ratings to see what other families have to say about their experiences.
Check age and weight requirements: Some outfitters may have age or weight requirements for tubing participants. Make sure that everyone in your family meets these requirements before booking your trip.
Wear appropriate gear: Be sure to wear a life jacket and appropriate footwear, such as water shoes or sandals with a secure strap. Sunscreen and a hat are also recommended to protect against the sun.
Pack snacks and water: Tubing can be a hot and tiring activity, so be sure to bring plenty of water and snacks to keep everyone hydrated and energized.
Be mindful of safety: Always follow the outfitter's safety guidelines and be mindful of hazards in the water, such as rocks or fallen trees. Keep an eye on younger children and ensure that they are comfortable and secure in their tubes.
With these tips in mind, lazy river tubing on the Schroon River can be a fun and memorable experience for the whole family.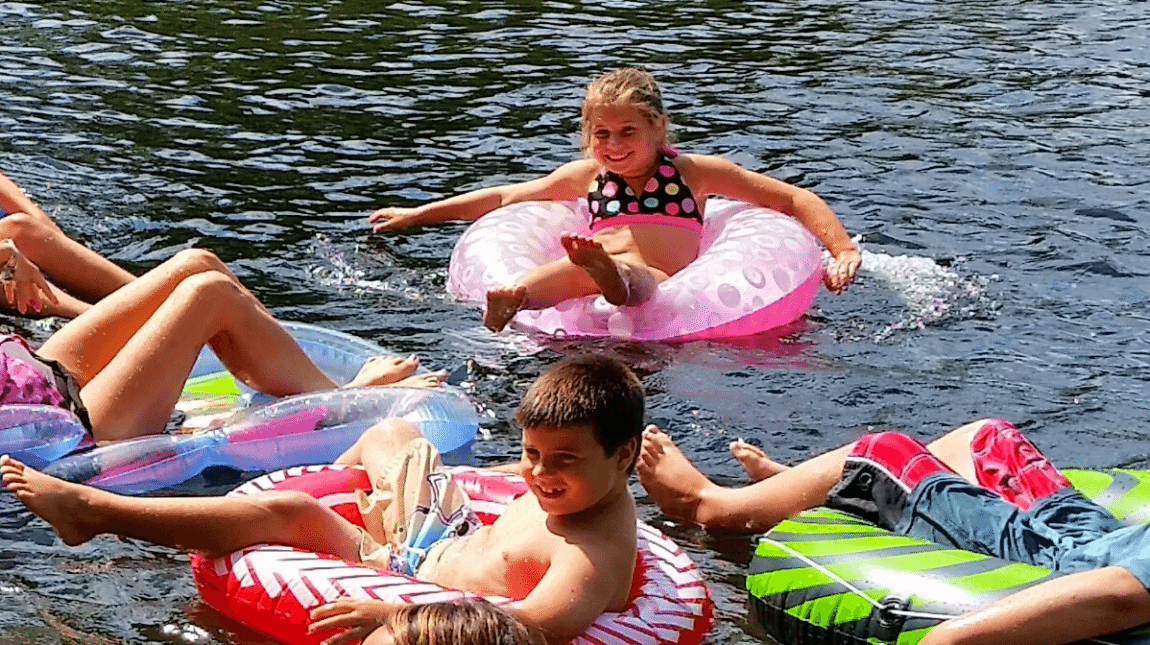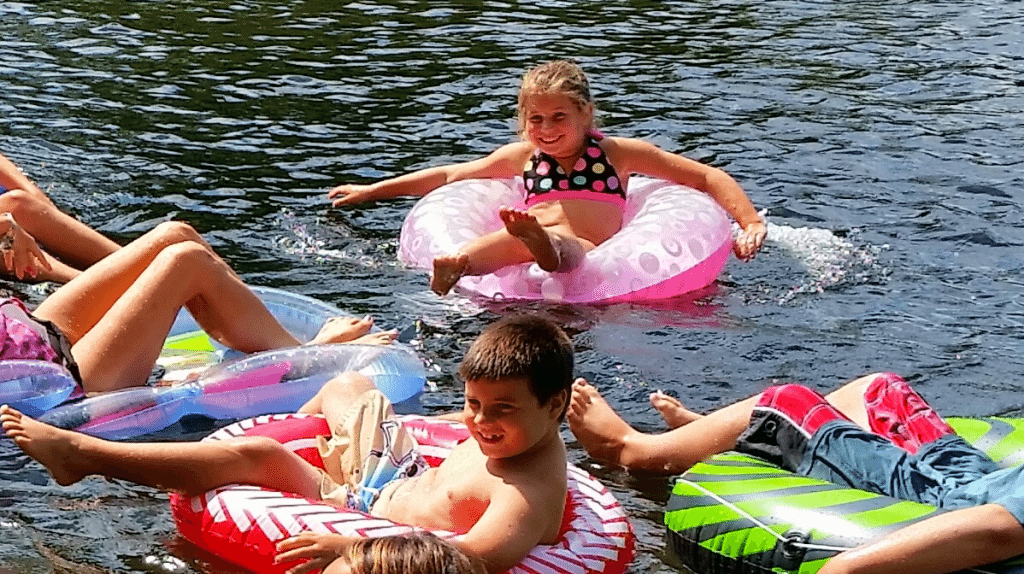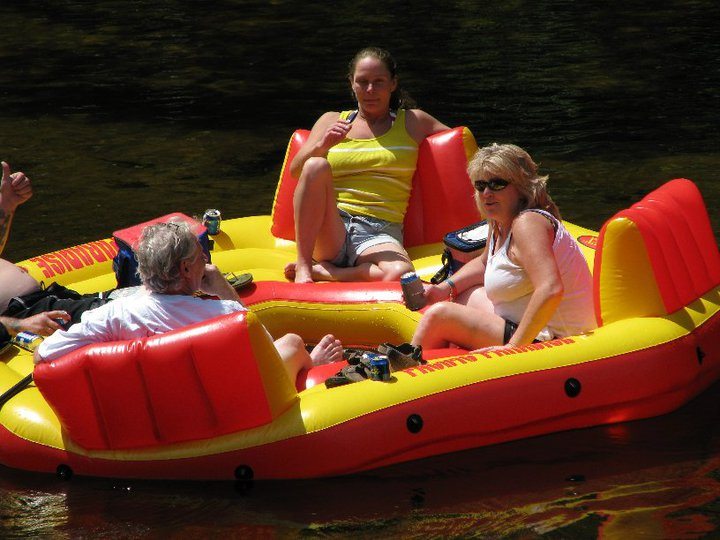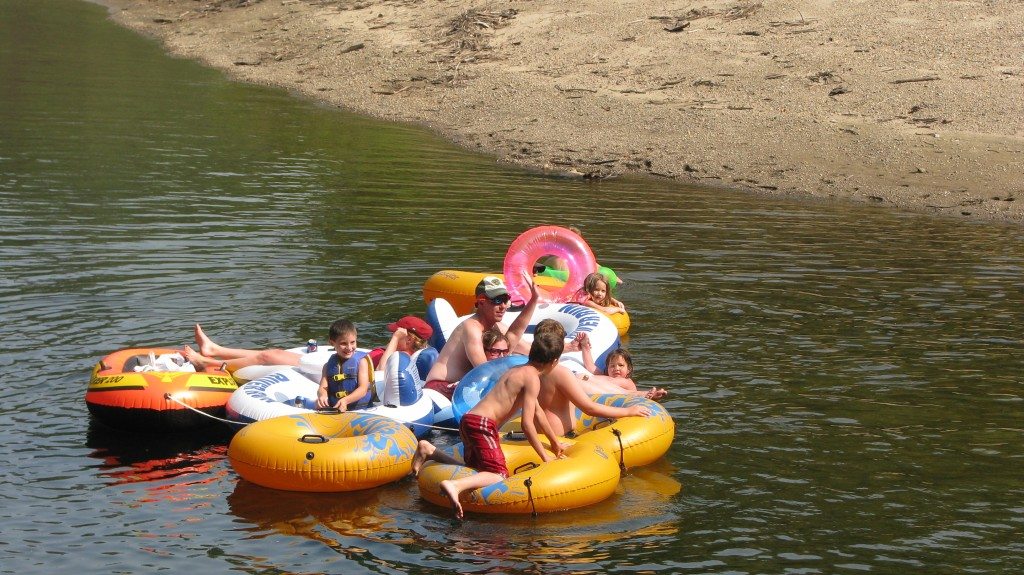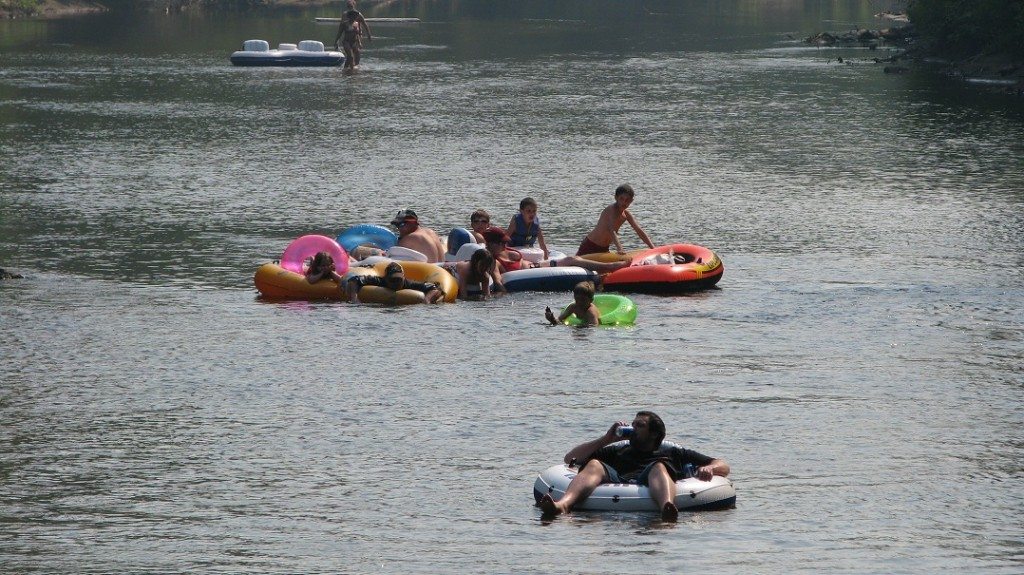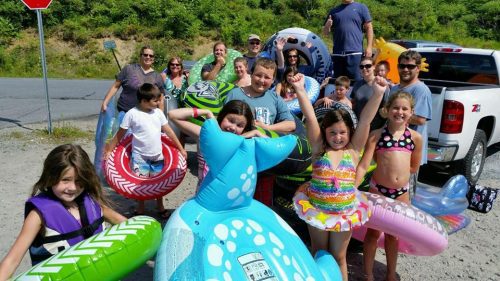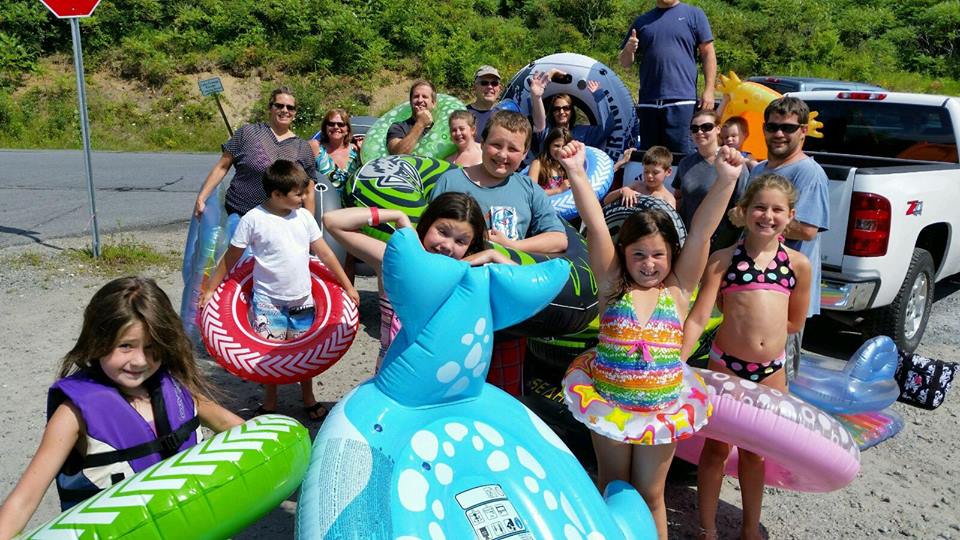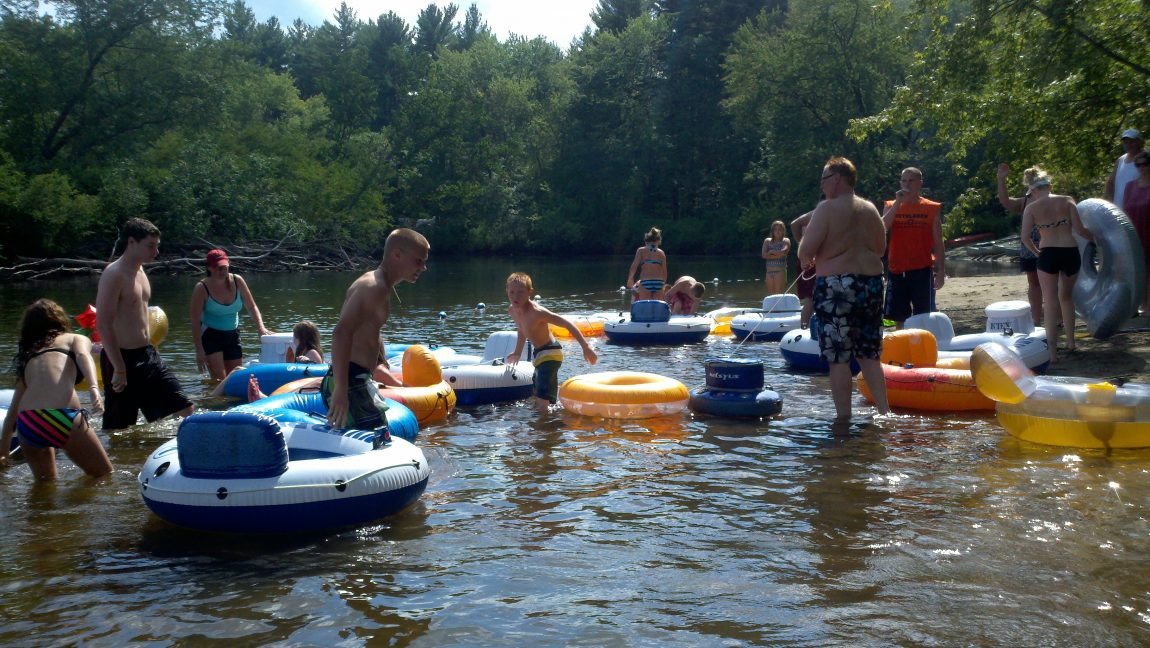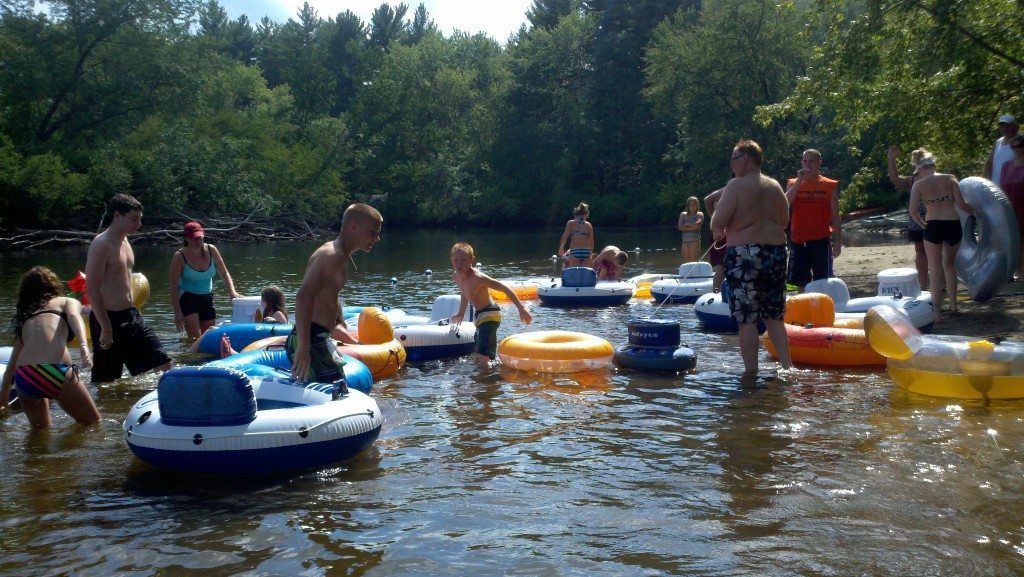 Lazy river tubing near Lake George in Warrensburg from Warrensburg Travel Park is super easy. Get the family together and simply float downstream in the warm summer sun! Bring along sun block, cold drinks and maybe a picnic basket for snack along the way!
This is a great opportunity for some awesome social media photos and videos to share with family and friends that are not with you. We also have a kayak launch site right on the river at the campgrounds. Renting kayaks and tubes from the campground is affordable and easy, so you so not need to take up space in your vehicle while traveling.