We offer a great line up of

free

TV programming!
We offer

14 different portals of WiFi

with 600 Mbps (Megabits per second) download per portal.  Incuded!
That's 8,4

00 Mbps download

throughout the Campground so there is enough bandwidth to handle the heavy demand when there are a lot of people in the Campground.  Most Campgrounds and Hotels/Motels only have 100-200 Mbps download total. 
Most everyone should get WiFi at their site!
 

Portals

to connect to currently are as follows:
(Use 2G if your phone can't get 5G)
  (Site 5-5G by the Pool)
(Site 19-5G) Upper Hill Rd.
(Site 44-5G) Lower Hill Rd.
(Site 85-5G)
(Site 89-5G)
(Site 107-5G)
which is next to sites 103/104 
(Site 122-5G)
(Site 131-5G) 
(Site 150-5G)
(Site 157-5G)
(Site 181-5G) 
(Site 2p-5G) 
(Site 204-5G) 
(Site 218-5G)
Walk around the campground and

sign into each portal

with the password given to you from us and sign into the one that says 5G (not 2G) for the fastest speed! 
Once you sign into each portal then when you are walking around the campground it will automatically pick up the best signal available on your device for the rest of the Season.  You shouldn't need to put in the password again when you come up to the Campground the next time or for the whole Campground Season for that matter unless you get a new phone or your phone crashes. 
If you're just using your laptop or phone at your site then just pick up the signal closest to your site (5G), sign in with Campground password and stay with that portal the rest of the Campground Season.
This means everyone isn't using the same tunnel of bandwidth.  Your connections are spread out more throughout the Campground! 
Once you connect to the Site numbers listed above, use the

password

you can receive from the store or text Karl @ 518-605-9247 to get the password and be connected to the WiFi.  All lower case when I give the password to you.
That means no restrictions, unlimited data and no extra charges of any kind!  A lot of campgrounds charge extra. Not us!
Any questions or problems

or need the password call or text Karl immediately at 518-605-9247.  Spectrum told us we have the

best WiFi of any Campground

in their territory! 
8,400 mbps Download!
Warrensburg Travel Park Riverfront Campground,

always striving to be the best!
Happy surfing!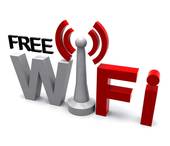 *
*
*