2023 End of Season – Seasonal Campers Only – Family Camping Customer Appreciation Party at Lake George Lanes!  The 2022 Party at Lake George Lanes was a Blast this past year!
(Free) 3 hours of Bowling, Laser Tag, 3 hours of Arcade. Pizza, chicken fingers, fries & all kinds of soda (buffet style).

Sunday, September 17th, 2023

4-7p    Lake George Lanes for Seasonal Campers.

2023 Seasonal Camper

Adults

& Immediate

Children

Welcome

Next to the Holiday Inn – In Lake George Village 
Hope to see you at the Party of the Year!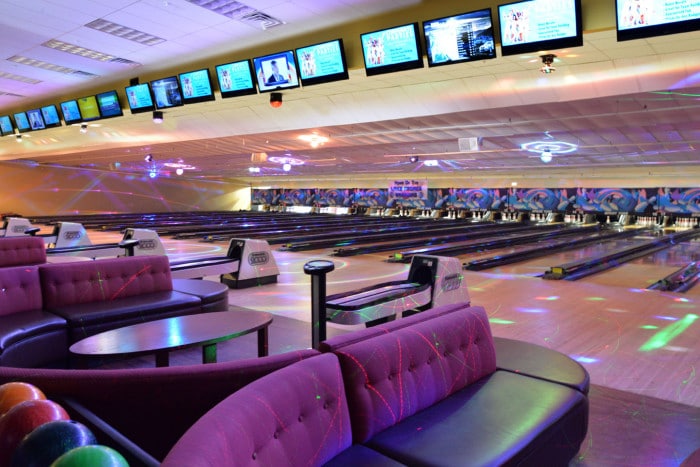 Galactic Bowling – Shoes Included
It's time for Galactic Bowl! Watch us transform the bowling center into party central with glowing black lights, special effect lighting, and state of the art sound system. Enjoy hours of unlimited bowling, shoe rental, and all your favorite music.  It's a whole new game!  Lake George Lanes for Seasonal Campers.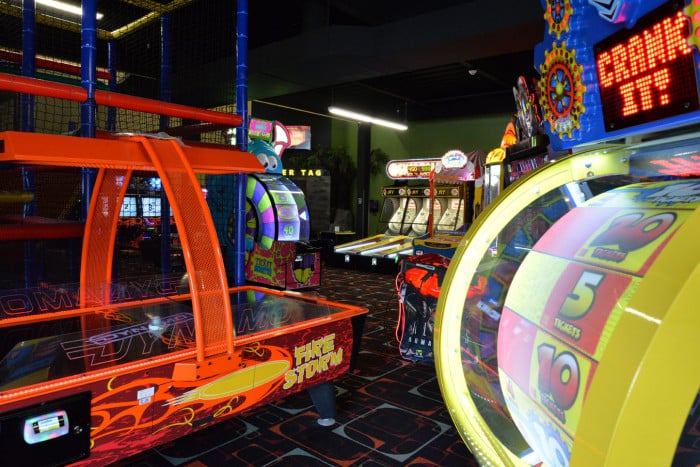 The Arcade is Fantastic!
The newest redemption arcade technology is now at Lake George Lanes & Games!  
Swipe at each game & your winnings are kept on the same card!  No coins or tickets to use or lose.  And keep your card to wrack up the points each visit for even bigger prizes at the redemption counter.
Popular new games include Wizard of Oz, Jurassic Park, Ticket Time, Typhoon Lagoon, Dizzy Chicken, Sink It Shoot-out, Aliens and Down the Clown.  Don't forget some of the all time favorites like Pac-Man, Skeeball, and Hoop Fever.  Over 35 different games to test your skill and just have fun!  Lake George Lanes for Seasonal Campers.
Check out our Fantastic Indoor Playground! There's over 1,000 feet of slides, bumpers, climbing, and jumping fun for even the most energetic kids!  Lake George Lanes for Seasonal Campers.
Bar & Grill – Cash Bar for Alcohol
Please Print RSVP and either mail to Krulls  PO Box 277 Warrensburg, NY 12885 or give to Sam-Medcalf or Suzanne-WTP or get a copy to fill out from Sam or Suzanne.
Please print & tear this part off and put in the enclosed envelope and mail back, postmarked by Labor Day, September 4th, 2023.  Even if you have called or text us, we need you to send this back as 100% proof you are definitely going to the party.  Don't forget the stamp!  Remember we can only take the first 250 who sign up, so even if you send this back you might miss out.  Don't wait!  We will be choosing by postmark date and announcing when sold out on the website! COVID-19 permitted.  No friends or extended Family.  Paying Seasonal Campers only.
Your name______________________________________________________________
Campground_______________________________Site#_______________________
Email address   __________________________Phone#_______________________
Total persons (2 adults, 2 children per site) How many will you have attend?   ____________________________________
If you have additional immediate family members, please call or text Karl 518-605-9247