Get ready to jump in and make a splash this summer with plans to Camp at Warrensburg Travel Park! This exciting destination offers a variety of activities to keep campers of all ages entertained and engaged. From swimming and boating to hiking and campfire storytelling, there's never a dull moment at this lively campground. So pack your bags, gather your friends and family, and get ready to dive into a summer of fun at Warrensburg Travel Park!
Swim, Camp, and Laugh: Join the Fun at Warrensburg Travel Park!
One of the most popular activities at Warrensburg Travel Park is swimming. The park features a large outdoor pool and a refreshing swimming hole, perfect for splashing around on a hot summer day. Children will delight in the water playground, complete with fountains, waterfalls, and a twisting slide. Adults can relax in the hot tub or lounge on the poolside chairs, soaking up the sun and enjoying the beautiful scenery. And don't forget to bring your fishing gear, as the park also has a stocked pond for catching some fresh trout!
Camping at Warrensburg Travel Park is an unforgettable experience. The park offers a range of camping options, from rustic tent sites to deluxe cabins with all the amenities. Whether you prefer to pitch a tent under the stars or sleep in a cozy bed with air conditioning and a TV, there's a perfect spot for you at this campground. And with activities like volleyball, basketball, mini-golf, and horseshoes, you'll never run out of things to do.

Laughter is the best medicine, and Warrensburg Travel Park provides plenty of opportunities for campers to bond and share a good chuckle. The park hosts a variety of events and programs throughout the summer, including movie nights, karaoke, and live music performances. And there's no better way to end a long day of fun than by sitting around the campfire, roasting marshmallows, and swapping stories with your fellow campers.
Dive into Adventure: Experience the Best Summer Camp in Warrensburg!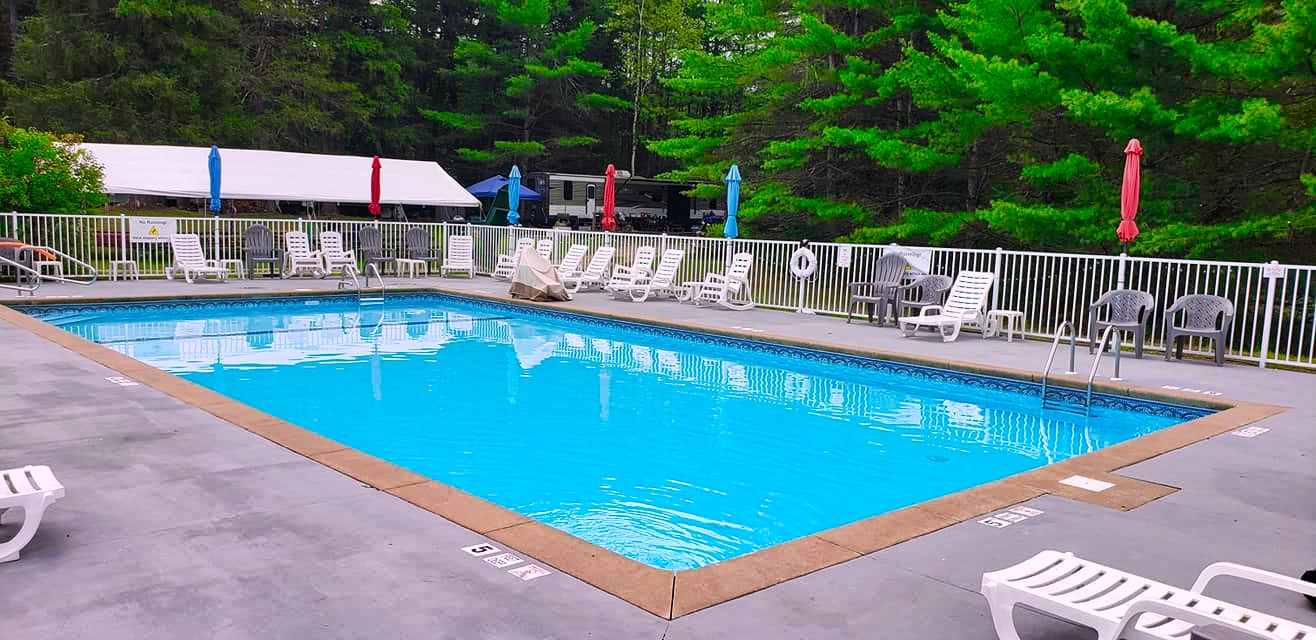 For those seeking a more adventurous summer camp experience, Warrensburg Travel Park has you covered. The park offers a range of outdoor activities designed to challenge and inspire, including hiking, mountain biking, and kayaking. The beautiful Adirondack Mountains are just a short drive away, providing endless opportunities for exploration and adventure. And with guided tours and expert instructors available, even novice campers can feel confident and safe while trying new things.
Camp at Warrensburg Travel Park – In addition to outdoor activities, Warrensburg Travel Park also offers educational programs and workshops. Learn about local wildlife and ecology with a guided nature walk, or try your hand at arts and crafts with a fun and creative workshop. These activities are a great way to learn new skills and gain a deeper appreciation for the natural world around us.
Finally, no summer camp experience would be complete without making new friends and memories that will last a lifetime. Warrensburg Travel Park is a welcoming and friendly community, with campers from all walks of life coming together to share in the joy of outdoor adventure. Whether you're a seasoned camper or a first-timer, you'll feel right at home at this lively and inclusive campground.
Why Camp at Warrensburg Travel Park
Warrensburg Travel Park is the perfect destination for anyone looking for a fun and memorable summer vacation. With a wide range of activities, camping options, and programs available, there's something for everyone at this lively campground. So pack your bags, grab your sense of adventure, and get ready to dive into a summer of fun and excitement at Warrensburg Travel Park!