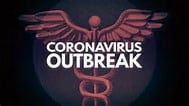 Update 5/10/20
Dear Campers,
As everyone knows there is a
stay at home

notice in New York State until May 15th, 2020.  This pandemic is affecting everyone.  There are many promising drugs that are helping people get better.  There are vaccines that many pharmaceutical companies and scientists are working on vigorously.  Testing is improving daily and many businesses have stepped it up and are producing mass amounts of gloves, masks, shields, gowns and ventilators to help us get through these tough times. 
Please practice safe distancing!  Wear a mask!
I, Karl take this all very seriously as I was attacked by a virus 3 years ago that attacked my heart and almost took my life.  I
recovered

but it was a close call and something that I never would have anticipated as I have been an athlete my whole life and exercise has been a very important part of my daily routine.
As of right now we are open since May 1st, 2020.  Governor Cuomo and Warren County said we are an Essential Business and can open.  We will keep you updated as time progresses. 
We all want to get out into the fresh air of the beautiful Adirondack Mountains and to share wonderful times with our great friends.
Many of you have lots of questions pertaining to what is going to happen in the near future and unfortunately we do not have the answers any more than you may have to the unknown of the future but be assured that we want to get back on track more than anyone can imagine!  So hold your thoughts and keep the faith as we will be keeping you updated as we know more!  We will be updating the Website, Facebooking you and E-mailing you so hopefully we do not miss anyone.
As of today we still have almost 2 months until July 4th weekend and we can still have a great fun-filled summer.  Hang tight and before long this will all be behind us!  
Many of you might think we are just business owners.  Yes we are business owners, but running a campground is a lot more than just business.  We devote everyday of our lives to try to ensure you have the best summer ever!  Our
great Management team and employees

sacrifice their summer to make sure you can have the best summer fun possible!
  Everyday we are working to make the campground the best it can be!  As lifelong campers we get great satisfaction by watching you and your families grow and interact with all of the other campers.  The personal relationships we have made with many of you and the personal relationships we have watched you all make with each other is irreplaceable!  We are all making memories to last a lifetime! 
Thank you to all of the Doctors, Healthcare workers, EMT's, Firefighters, Military personnel, Police, grocery clerks, pharmacists and pharmacy employees, manufacturer's, truck drivers, delivery people and anyone else among us that I might have missed who are sacrificing and putting your lives on the frontline to defend this country from this invisible enemy. 
Our thoughts and prayers are with any of you who have loved ones that are sick or have lost loved ones to this terrible disease.
Thank you to all of you who have passed along to us your wonderful thoughts to help us get through these trying times!
Above all, we wish everyone good health!  Be safe!  We miss all of you and can't wait to see you soon!
Thanks, 
Karl & Shelly